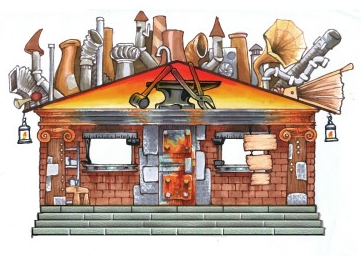 This is Hephaestus' cabin, also known as Cabin 9. It has all of the children of Hephaestus and their powers and abilities.
Leo Valdez (Counselor)
Michael Harvey (Co-Counselor)
Diamond Gourd (Former Co-Counselor)
Powers/Abilities
Edit
Children of Hephaestus are great with crafting.
All Hephaestus children can make anything in a short amout of time.
Very few children of Hephaestus are fire users. It is a special ability given to by Hephaestus.
Most Hephaestus children have ADHD.