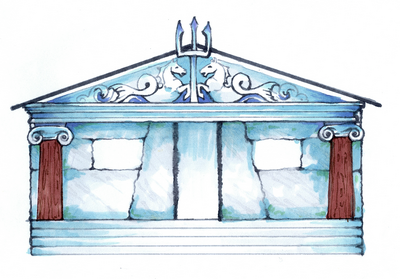 This is Poseidon's Cabin, also known as Cabin 3. This has all of Poseidon's children, and the powers they may own.
Miranda Marino (counselor)
Percy Jackson (co-counselor)
Powers/Abilities
Edit
Special children of Poseidon can breathe underwater.
Some children of Poseidon are the fastest swimmers in the world.
Very few children of Poseidon can see small pieces of the future.
Most Poseidon children are very powerful because they have a powerful father.