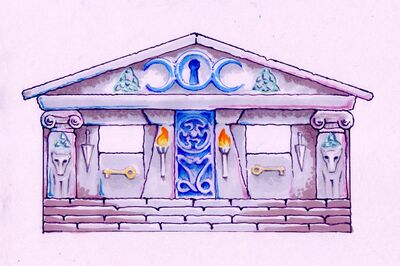 This is Hecate's Cabin, or Cabin 20. Here you can see all members of Hecate's Cabin, and the powers children of Hecate may possess.
Emma Lore (Counsler)
Jade Harris (Co-Counselor)
Lilian Preston
Mason Wright
Drake Collins
Powers/Abilities
Edit
Children of Hecate possess a lot of magic.
Each child of Hecate possess a magic wand and a magic bag.
Children of Hecate has millions of spells at their disposal.
Very few children of Hecate can sometimes see bits of the future.