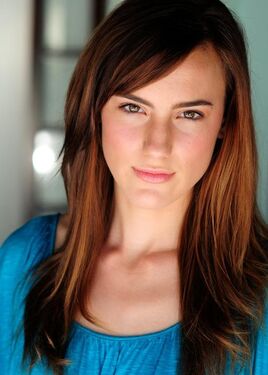 Ava Duvail is a 17 year old camper here at Camp Half Blood. Ava is a daugter of Hephaestus. She is roleplay by Trixie19.
Bioghraphy
Edit
Ava was born on July 31. When Sammy (her mom) and Hephaestus had Ava they loved her so much. Thanks to Zeus' stupid rule he had to leave. Age 6 she was dropped off at camp because her mother did not want her. She thought her step children were smarted. Ava was heartbroken.
Early Life

Edit
As said above she was raised by other campers age 6 and up.
Apperance
Edit
Ava has black hair with brown in it and brown eyes. 
Alliances
Edit
Weapon/Powers/Abilities
Edit
Ava is very good at crafting.
Ava is a very good blacksmith.
Ava has a magical hammer given to her by Hephaestus. It can fix anything that is smaller than itself; examples include: a piece of wood, a nail, a rubber band.
Ava has ADHD like most Hephaestus kids.